Overview
Allina Health nurses are the embodiment of science and caring. Relationships – with patients and each other – are at the center of everything we do. Our leadership team is deeply committed to fostering visionary and transformational leadership skills, advocacy, continuous improvement and cultural awareness and recognition.
When you find the right fit, going to work each day becomes a source of pride. It's a welcoming environment to advocate and care for your patients. State-of-the-art equipment to make your day easier. And the flexibility and support you need to focus on building a career you love. That's what you'll find here.
Full-time/Part-time
Glassdoor
Rewards
Employee Volunteerism

We believe care is more than just treating people when they are sick. We help people live healthier lives by investing in community programs and employee volunteerism.

Starting Salary

Minnesota and Wisconsin boast the highest and most competitive average salaries and hourly wages for registered nurses in the five-state region.

Nurse-Patient Ratios

Our nurse-patient ratios are among the best in the nation and ensure our staff can provide the safest care possible.

Career Development

We'll support you every step of the way by providing incentives for certification, tuition reimbursement, professional development and more.

Location

Discover a rewarding career at one of our 90+ clinics, 12 hospitals and a wide variety of specialty care services in Minnesota and western Wisconsin, ranked top states for nurses.
Allina Health is forward thinking in that we use technology in the care of our patients to improve outcomes across the system.
- Faith P., APRN
Responsibilities
Physical Location
Fridley, Minnesota
Dept. Name
UNY Mental Health OP Clinic
Introduction
Allina Health is dedicated to the prevention and treatment of illness and enhancing the greater health of individuals, families and communities throughout Minnesota and western Wisconsin. A not-for-profit health care system, Allina Health cares for patients from beginning to end-of-life through its 90+ clinics, 12 hospitals, 16 pharmacies, specialty care centers and specialty medical services that provide home care, senior transitions, hospice care, home oxygen and medical equipment, and emergency medical transportation services. Allina Health is a vibrant, growing organization with opportunities to suit your professional skills and a diverse work environment to match your specific interests. We believe employees are our greatest asset and are dedicated to helping you develop and maximize your professional skills.
Mercy Hospital is the premier hospital in the northern metropolitan communities of the Twin Cities. It is located on two campuses: one in Coon Rapids, and one in Fridley. Together, these facilities offer nationally recognized clinical excellence and compassionate health care services, including cancer care, heart and vascular services, emergency and trauma care, surgical services and da Vinci® System, The Mother Baby Center at Mercy with Children's Minnesota, Bariatric Surgery Center of Excellence, the Joint Replacement Center and women's and children's services. In 2016, Mercy Hospital was named one of the nation's 100 Top Hospitals and 50 Top Cardiovascular Hospitals in the U.S. by Truven Health Analytics. With 3,500+ employees, 830+ affiliated physicians and 420 staffed beds, Mercy Hospital provides inpatient and outpatient services to more than 270,000 patients each year.
Responsibilities
Accountable for all mental health provider practices across the Hospital Based Clinics (HBC) and inpatient units, and for successfully implementing strategic initiatives with a focus on advancing patient access and specialty programs. Operates in a dyad partnership with the Psychology and Psychiatry Clinical Leaders, with responsibility for daily operations and overall clinic and provider performance. Develops and maintains a collaborative relationship with hospital and hospital nursing leadership, who have primary accountability for inpatient operations. Supports the provider practice, as a component of care delivered within the hospital, including onboarding, transitions, providers staffing, and specialty clinic management to advance team based care, specialty provider recruitment, access, care coordination, technology and patient experience. Is directly accountable for the clinic operations, including the oversight and management of the nursing staff for these practices as well as providing a safe, efficient as well maintained practice environment.
Education
Successful completion of an accredited school of nursing and current MN RN license.
Master's degree in health administration or other related field preferred.
Qualification/Skills
Minimum of 3 years of healthcare management experience.
Work Schedule
This is a salaried position. Works daytime hours Monday-Friday.
Location/Community Information
Closing
If you are interested in becoming part of our award winning team of professionals, please apply online today. Allina Health is committed to providing Equal Employment Opportunities to all employees and applicants. EO M/F/Disability/Vet Employer.
Apply Now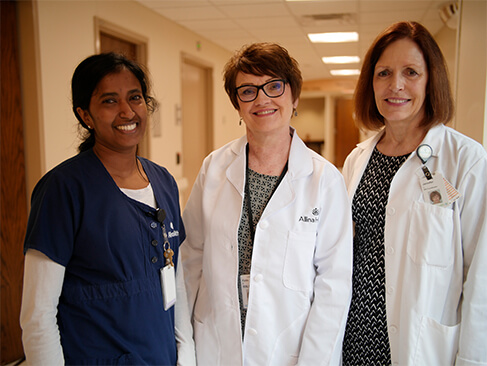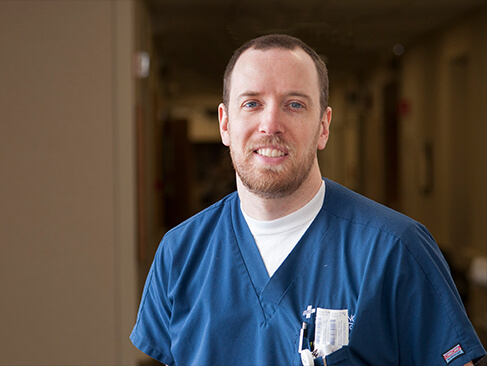 Location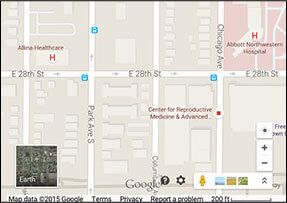 Recently Viewed Jobs
There are no recently viewed jobs