Overview
Allina Health nurses are the embodiment of science and caring. Relationships – with patients and each other – are at the center of everything we do. Our leadership team is deeply committed to fostering visionary and transformational leadership skills, advocacy, continuous improvement and cultural awareness and recognition.
When you find the right fit, going to work each day becomes a source of pride. It's a welcoming environment to advocate and care for your patients. State-of-the-art equipment to make your day easier. And the flexibility and support you need to focus on building a career you love. That's what you'll find here.
Full-time/Part-time
Glassdoor
Rewards
Employee Volunteerism

We believe care is more than just treating people when they are sick. We help people live healthier lives by investing in community programs and employee volunteerism.

Starting Salary

Minnesota and Wisconsin boast the highest and most competitive average salaries and hourly wages for registered nurses in the five-state region.

Nurse-Patient Ratios

Our nurse-patient ratios are among the best in the nation and ensure our staff can provide the safest care possible.

Career Development

We'll support you every step of the way by providing incentives for certification, tuition reimbursement, professional development and more.

Location

Discover a rewarding career at one of our 90+ clinics, 12 hospitals and a wide variety of specialty care services in Minnesota and western Wisconsin, ranked top states for nurses.
Allina Health is forward thinking in that we use technology in the care of our patients to improve outcomes across the system.
- Faith P., APRN
Responsibilities
Physical Location
Hastings, Minnesota
Dept. Name
Nursing Administration
Introduction
Allina Health is dedicated to the prevention and treatment of illness and enhancing the greater health of individuals, families and communities throughout Minnesota and western Wisconsin. A not-for-profit health care system, Allina Health cares for patients from beginning to end-of-life through its 90+ clinics, 12 hospitals, 16 pharmacies, specialty care centers and specialty medical services that provide home care, senior transitions, hospice care, home oxygen and medical equipment, and emergency medical transportation services. Allina Health is a vibrant, growing organization with opportunities to suit your professional skills and a diverse work environment to match your specific interests. We believe employees are our greatest asset and are dedicated to helping you develop and maximize your professional skills.
Regina Hospital, located in Hastings, Minn., provides health care services including primary care, internal medicine, general surgery, orthopedics, obstetrics and gynecology, pediatrics, emergency medicine, inpatient geriatric mental health, urology and occupational medicine. The Hastings campus also includes senior living facilities, two Allina Health clinics and a surgery center.
Responsibilities
Functions as a supervisor in the clinical setting, serves as a resource, educational support, communication liaison, and role model of professional nursing practice.
Develops goals and objectives to guide performance annually.
Assist the PCM in the development, implementation and evaluation of patient care delivery systems.
Maintain clinical knowledge of patient population, delegates/supports patient care activities as needed above the scheduled staffing pattern.
Function as a resource and mentor for clinical professional practice and to address specific patient care priorities.
Serve as an open line of communication to all team members and outside units/departments.
Assists in completion of unit specific and service line audits.
Effectively utilizes technology resources such as Outlook, Excellian, Everbridge, Excel, and Microsoft Office.
Model a respectful workplace through one's words, behaviors, and actions.
Coordinates and/or assist PCM in identifications of staff learning needs and development of education and competency plans consistent with unit, service line, and organization priorities for unit staff.
Keeps current and informed of practice changes and incorporates into curriculum as necessary.
Conduct and support the competency framework approach and documentation.
Design, coordinate, and implement ED and MS/SCU education and evaluation of outcomes including competency programs.
Leads in the development of ED and MS/SCU preceptors.
Collaborates with preceptors to coordinate ED and MS/SCU orientation plans and schedule for each employee, based on a baseline individual learning needs assessment.
Promotes outside education, LMS completion, meeting attendance and assures competency verification for each unit.
Acts as an advisor and leader to nursing management in the identification and development of competencies.
Identifies education opportunities, including scheduling of outside resources and/or speakers.
Assures required documentation is maintained for unit employees.
Assist in cooperation of nursing students receiving clinical experience on unit.
Maintains thorough records of each employee's staff meeting attendance, certifications, and competencies.
Demonstrates participation in ongoing educational activities related to nursing staff and professional issues.
Maintains current knowledge of The Joint Commission regulations specifically pertaining to education.
Participates on Education Council and Professional Practice Council.
Coordinate and support use of ACLS mannequin in scheduled mock codes throughout all clinical departments to provide guided experiences, which replicates aspects of patient care.
Create a safe and non-threatening learning environment to enhance company building and validation and supporting the broader development in critical event management, teamwork, and communication.
Enable learners to practice necessary skills in an environment that allows for errors and professional growth without risking patient safety.
Manage the EKG monitor, voice over, and sim pad seamlessly to create more life-like experiences for staff.
Develop clinical scenarios in collaboration with unit educators and input in the sim pad to simulate low volume – high-risk diagnoses.
Develop process to identify mock code objectives, observation data collection, and after action objectives including education.
Support the use of simulation for continuing education.
Participate in development and execution of PI for improving teamwork and leadership in emergency response.
Responsible for coordinating hospital wide Code Green education and training.
Create a stimulating classroom environment using different methods of teaching, including demonstration and hands on.
Demonstrate verbal de-escalation objectives, personal safety, and physical intervention objectives in collaboration with the security supervisor.
Provide leadership and coordination of Code Green mock codes, practice, and training.
Determine behavioral restraint use compliance, identify areas for improvement, and provide ongoing education for staff and physicians.
Participate in Allina Health Code Green Steering Committee.
Review Code Green evaluation forms and enter data into Allina Health database.
Develop, implement, and evaluate PI based on code green evaluations.
Responsible for assisting with annual RN, PCT and Support Staff performance reviews.
Maintains open, effective communication with PCM concerning development and performance of unit personnel.
Provide ongoing feedback regarding performance to staff as appropriate.
Use mentoring techniques to support continued development, models and teach these skills to others.
Share acquired knowledge with staff and peers.
Support staff to provide coverage based on unit census, patient acuity and unit activity, and the unit-staffing plan.
Identify staffing needs and trends based on acuity, unit activity and statistical data and provide recommendations to PCM.
Function as a mentor to charge nurses and address specific patient care priorities.
Complete follow-up of operational shift issues (staffing issues, audits, etc.) as delegated by PCM.
Assume accountability for specific responsibilities and departmental projects as delegated by PCM.
Assist with ongoing quality improvement activities of the unit.
Facilitate the integration of findings, action plans, and follow-up of quality improvement activities into practice.
Support the use of quality and patient satisfaction data to improve care.
Actively supports and implements the principles of care coordination within the practice areas of accountability.
Support the activities of collaborative practice teams.
Works collaboratively with the unit councils, other departments and peers to identify and minimize barriers to providing coordinated excellent care.
Responsible for Environment of Care rounding to ensure ongoing survey readiness.
Utilize a customer focus in all department activities.
Utilize process improvement strategies based on customer feedback in collaboration with healthcare team as delegated by the PCM.
Role model a customer service focus with patients, families, and physicians.
Effectively communicate with physicians in the department.
Follows up on physician concerns or issues in a timely manner as delegated by the PCM.
Foster mutual respect and cooperative working relationships between staff, peers, and others.
Demonstrate accountability and follow through for work assignments.
Able to use time effectively and prioritize workload.
Demonstrate the ability to work cooperatively with others throughout Regina Hospital and Allina Health to achieve required and desired goals and initiatives.
Accepts responsibility for personal and co-worker safety in the workplace environment, as well as the safety of patients and quests in the facility.

Adheres to all Human Resources, Safety and Infection control and department safety policies and procedures.
Attends and/or participates in ongoing and mandatory hospital wide and department specific safety training and orientation.
Follows up on all safety events and equipment issues.

Is knowledgeable in Personal Protective Equipment (PPE) and utilizes PPE when appropriate.
Emergency Situations and responds appropriately and timely.
Knows resources and appropriate procedures to report an incident or unsafe conditions
Education
B.A or B.S. in Nursing and graduate of an accredited school of nursing which is inclusive of a clinical rotation in an acute care facility (Commission on Collegiate Nursing Education or Accreditation Commission for Education in Nursing)
Masters degree preferred
Qualification/Skills
Experience
Clinical experience in Emergency Nursing with recent knowledge of nursing and medical theory relevant to trauma care and/or Clinical experience in Critical Care Nursing.
Demonstrated leadership abilities with 1-2 years of supervisory and/or preceptor experience.
Skills
Excellent Skills in written and verbal communication.
Demonstrated clinical expertise
Strong communication skills
Demonstrated leadership abilities, including collaboration, conflict resolution, consensus building, team building, personnel management, coaching and mentoring
Ability to problem solve, plan and organize
Licensure/Certifications
Current MN Nursing License
Current BLS, ACLS
PALS and TNCC certification within 90 days of hire
CCRN preferred
Preferred certification in ANCC nurse administration
CEN recommended
Work Schedule
40 hours per week
0800-1630 Monday through Friday.
hours may be adjusted based on needs of the units.
Benefit eligible
Non contract
Location/Community Information
A scenic rivertown steeped in tradition, Hastings features the rugged and colorful scenery of the Mississippi, St. Croix, and Vermillion Rivers, many historic buildings, a mix of shopping facilities, restaurants, and industry & community festivities. The city's charming downtown is an interesting collection of restaurants, shops, and third-generation stores. Within the city limits are 8 city parks, 14 neighborhood parks, and boat access ramps. Two ski slopes and six golf courses are nearby. The neighborhoods feature a blend of large, quaint, older homes complemented by newer housing that lends a suburban influence.
Hastings:
Located 20 miles Southeast of St. Paul

Population = 18,500

Service Area = 155,000
Community Resource Links:
Community Information School Digger
Explore Minnesota MN Dept of Education
Minneapolis St. Paul MagazineSt. Paul Pioneer Press
Twin Cities Living MagazineStar Tribune
Closing
If you are interested in becoming part of our award winning team of professionals, please apply online today. Allina Health is committed to providing Equal Employment Opportunities to all employees and applicants. EO M/F/Disability/Vet Employer.
Apply Now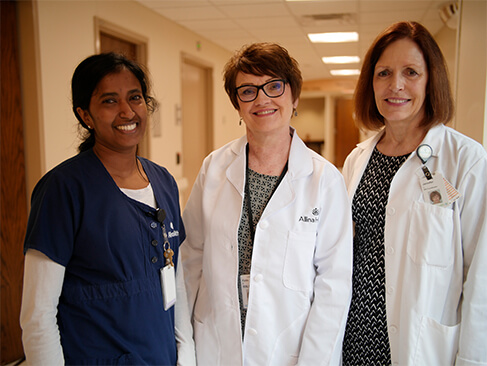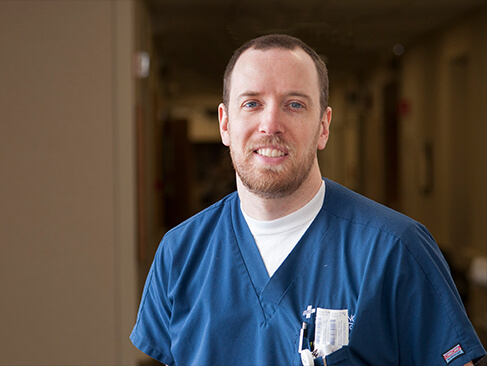 Location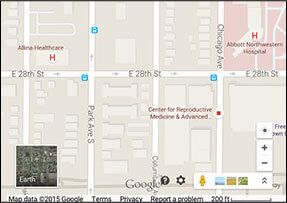 Recently Viewed Jobs
There are no recently viewed jobs