Overview
Allina Health nurses are the embodiment of science and caring. Relationships – with patients and each other – are at the center of everything we do. Our leadership team is deeply committed to fostering visionary and transformational leadership skills, advocacy, continuous improvement and cultural awareness and recognition.
When you find the right fit, going to work each day becomes a source of pride. It's a welcoming environment to advocate and care for your patients. State-of-the-art equipment to make your day easier. And the flexibility and support you need to focus on building a career you love. That's what you'll find here.
Full-time/Part-time
Glassdoor
Rewards
Employee Volunteerism

We believe care is more than just treating people when they are sick. We help people live healthier lives by investing in community programs and employee volunteerism.

Starting Salary

Minnesota and Wisconsin boast the highest and most competitive average salaries and hourly wages for registered nurses in the five-state region.

Nurse-Patient Ratios

Our nurse-patient ratios are among the best in the nation and ensure our staff can provide the safest care possible.

Career Development

We'll support you every step of the way by providing incentives for certification, tuition reimbursement, professional development and more.

Location

Discover a rewarding career at one of our 90+ clinics, 12 hospitals and a wide variety of specialty care services in Minnesota and western Wisconsin, ranked top states for nurses.
Allina Health is forward thinking in that we use technology in the care of our patients to improve outcomes across the system.
- Faith P., APRN
Responsibilities
Physical Location
Minneapolis, Minnesota
Dept. Name
WC Administration
Introduction
Allina Health is dedicated to the prevention and treatment of illness and enhancing the greater health of individuals, families and communities throughout Minnesota and western Wisconsin. A not-for-profit health care system, Allina Health cares for patients from beginning to end-of-life through its 90+ clinics, 12 hospitals, 16 pharmacies, specialty care centers and specialty medical services that provide home care, senior transitions, hospice care, home oxygen and medical equipment, and emergency medical transportation services. Allina Health is a vibrant, growing organization with opportunities to suit your professional skills and a diverse work environment to match your specific interests. We believe employees are our greatest asset and are dedicated to helping you develop and maximize your professional skills.
Abbott Northwestern Hospital, located in south Minneapolis, is the largest not-for-profit hospital in the Twin Cities and is recognized as an ANCC Magnet-designated hospital. It is known around the region and across the U.S. for its centers of excellence: cancer care through the Virginia Piper Cancer Institute; cardiovascular services in partnership with the Minneapolis Heart Institute; the Spine Institute; Neuroscience Institute; Orthopaedic Institute; perinatology, obstetrics and gynecology through WomenCare; physical rehabilitation through Courage Kenny Rehabilitation InstituteTM; and more. With 5,697 employees, 1,397 physicians and 633 beds, Abbott Northwestern Hospital cares for nearly 370,000 patients and their families each year from the Twin Cities area and throughout the Upper Midwest.
Responsibilities
We are seeking the next The Director of Mother Baby Center to lead and continue to build on our professional practice while engaging staff at all levels.
In this role you will:
Provides strategic and operational leadership for the planning, implementation and improvement of systems and processes that support patient care delivery
Promotes evidence-based practice, and excellence in patient care, patient safety and patient experience in areas of accountability
Supports staff engagement at all levels
Promotes communication and relationships with key stakeholders to ensure that goals for patient care are met in an efficient and effective manner
Prepares and manages the annual budget, including projecting personnel and supply costs and recommending capital expenditures in areas of accountability, analyzes and manages monthly financial performance against budget
Oversees all personnel and human resources related activities including hiring, staffing, termination, performance appraisal, salary action, promotion, development, and labor relations
Identifies and implements performance improvement opportunities
Manages information; acquires, updates and reconciles data as needed to monitor and analyze results, and assure compliance with all applicable regulatory requirements and standards
Collaborates on Allina-wide, Clinical Service Line, and The Mother Baby Center initiatives, goals and objectives
Assures that employees have gained the knowledge and skills necessary to perform safely and effectively in their roles
The Mother Baby Center of Abbott Northwestern Hospital has 5,000 births per year. At our Mother Baby Center we offer Fetal Surgery, Antepartum Care, Labor and Delivery, and Postpartum Services and are affiliated with Children's Hospital of Minneapolis. We specialize in caring for high risk patients. Abbott Northwestern is Magnet designated and rated in the Top 100 Hospitals in US News and World Report.
Education
BSN/BAN required
Masters degree in nursing, healthcare or relevant area required
At least one degree must be in nursing
Qualification/Skills
Experience
5 years direct patient care experience in Mother/Baby, Labor & Delivery and/or Post-Partum setting
5 years leadership experience in Mother/Baby, Labor & Delivery and/or Post-Partum setting
Skills
Competency in leadership skills as demonstrated through experience and outcomes
Ability to direct nursing practice activities that support a professional practice environment and interdisciplinary collaboration
Excellent communication skills
Knowledge of current best practice approaches to patient care delivery and processes
Understanding and promotion of the roles of nursing across the continuum of patient care
Demonstrated competency in financial resource management and benchmarks of staffing effectiveness
Strategic planning skills to direct and collaborate on program development and systems and process improvements
Licensure/Certifications
Current Minnesota RN license
Work Schedule
Monday - Friday predominately day hours with the understanding that the hospital operations are 24/7
Location/Community Information
Closing
If you are interested in becoming part of our award winning team of professionals, please apply online today. Allina Health is committed to providing Equal Employment Opportunities to all employees and applicants. EO M/F/Disability/Vet Employer.
Apply Now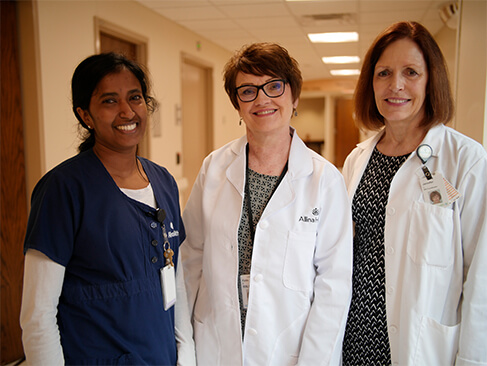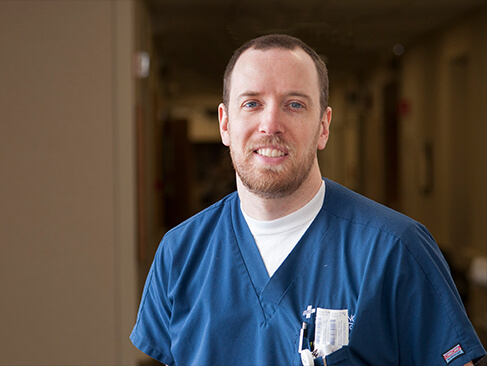 Location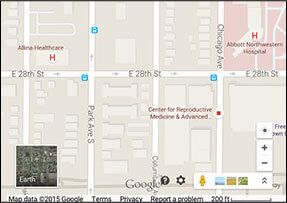 Recently Viewed Jobs
There are no recently viewed jobs