Overview
Allina Health nurses are the embodiment of science and caring. Relationships – with patients and each other – are at the center of everything we do. Our leadership team is deeply committed to fostering visionary and transformational leadership skills, advocacy, continuous improvement and cultural awareness and recognition.
When you find the right fit, going to work each day becomes a source of pride. It's a welcoming environment to advocate and care for your patients. State-of-the-art equipment to make your day easier. And the flexibility and support you need to focus on building a career you love. That's what you'll find here.
Full-time/Part-time
Glassdoor
Rewards
Employee Volunteerism

We believe care is more than just treating people when they are sick. We help people live healthier lives by investing in community programs and employee volunteerism.

Starting Salary

Minnesota and Wisconsin boast the highest and most competitive average salaries and hourly wages for registered nurses in the five-state region.

Nurse-Patient Ratios

Our nurse-patient ratios are among the best in the nation and ensure our staff can provide the safest care possible.

Career Development

We'll support you every step of the way by providing incentives for certification, tuition reimbursement, professional development and more.

Location

Discover a rewarding career at one of our 90+ clinics, 12 hospitals and a wide variety of specialty care services in Minnesota and western Wisconsin, ranked top states for nurses.
Allina Health is forward thinking in that we use technology in the care of our patients to improve outcomes across the system.
- Faith P., APRN
Responsibilities
Physical Location
Minneapolis, Minnesota
Dept. Name
HR Talent Acquisition
Introduction
Allina Health is dedicated to the prevention and treatment of illness and enhancing the greater health of individuals, families and communities throughout Minnesota and western Wisconsin. A not-for-profit health care system, Allina Health cares for patients from beginning to end-of-life through its 90+ clinics, 13 hospitals, 16 pharmacies, specialty care centers and specialty medical services that provide home care, senior transitions, hospice care, home oxygen and medical equipment, and emergency medical transportation services. Allina Health is a vibrant, growing organization with opportunities to suit your professional skills and a diverse work environment to match your specific interests. We believe employees are our greatest asset and are dedicated to helping you develop and maximize your professional skills.
The Commons, located in Minneapolis, is the headquarters of Allina Health, a not-for-profit health care organization serving patients and communities. Approximately 1,600 corporate and administrative service employees work at offices within Midtown Exchange, the site of the historic Sears retail complex at Chicago Avenue and E. Lake Street. This community landmark, adjacent to the campus of Abbott Northwestern Hospital, part of Allina Health, is the second largest building in Minnesota and includes offices, an internationally themed public market and residential units.
Responsibilities
Thank you for considering Allina Health as you begin your nursing career! Allina Health defines a new graduate RN as a registered nurse with less than one year of experience working as an RN. By applying, you will be considered for all RN positions within the Allina system that hire new grads. It is recommended that new grad RNs apply up to 4 months prior to graduation (and anytime thereafter, there is no deadline). We hire new graduates year round depending on available positions.
In addition to what is listed below, nurses at Allina Health fulfill our vision and • put the patient first; • make a difference in people's lives by providing exceptional care and service; • create a healing environment where passionate people thrive and excel; and • lead collaborative efforts that solve our community's health care challenges. They are committed to our values of integrity, respect, trust, compassion and stewardship. They are mission driven to serve our communities, prevent illness, restore health and provide comfort to all who entrust us with their care.
Assessments - Collects, prioritizes, and synthesizes comprehensive data pertinent to the patient's health or situation.

Diagnosis - Analyzes assessment data to determine nursing diagnoses.

Outcomes Identifications - Identifies expected outcomes individualized to the patient.

Planning - Develops a plan that prescribes interventions to attain expected outcomes.

Implementation - Implements the identified plan.

Evaluation - Evaluates the patient's progress towards attainment of the outcome.

Quality of Practice - Systematically enhances the quality and effectiveness of nursing practice.

Education - Attains knowledge and competency that reflects current nursing practice.

Professional Practice Evaluation - Evaluates one's own nursing practice in relation to professional practice standards and regulatory guidelines.

Collegiality - Contributes to the professional development of peers, colleagues, and others.

Collaboration - Collaborates with patient, family, and others in the conduct of nursing practice.

Ethics - Acts in an ethical manner.

Research - Integrates research findings in practice.

Resource Utilization - Incorporates factors related to safety, effectiveness, cost, and impact on practice in planning and delivering patient care.

Leadership - Provides leadership in the professional practice setting and the profession.
Education
New graduate hires must have graduated from a nursing program accredited by the Commission on Collegiate Nursing Education (CCNE) or the Accreditation Commission for Education in Nursing (ACEN), and have less than one year of experience working as an RN.

New graduate hires must be a graduate of an accredited nursing program which is inclusive of a clinical rotation in an acute care facility.

Bachelor of Science/Art (or higher degree) in Nursing is preferred.
Qualification/Skills
A new graduate RN is a registered nurse with less than one year of RN work experience.

Current RN license is required prior to the start of employment.

For external, non-Allina new graduates: As of September 1st 2014, Allina Health hospital division will only hire baccalaureate degree prepared (or higher) new graduate nurses in acute care facilities.

For internal, Allina employees becoming new graduate associate degree RNs: Consideration may be given to an internal Allina Health employee with an associate degree in nursing based on current healthcare experience.
Work Schedule
There are a wide variety of patient care units within the 11 hospitals of the Allina Health system that hire new grad RNs such as: medical surgical, cardiac telemetry, vascular, oncology, neuroscience, orthopedics, spine, acute rehab, observation, mental health, stepdown units and float pool.

The work schedule details are determined at the time of a job offer and are dependent on what positions are available at that time, but, as a new nurse in the hospital setting you will likely be working: night shifts, approximately a 0.8 FTE and every other weekend.

The following locations may have new graduate RN positions available:

Location/Community Information
Closing
If you are interested in becoming part of our award winning team of professionals, please apply online today. Allina Health is committed to providing Equal Employment Opportunities to all employees and applicants. EO M/F/Disability/Vet Employer.
Apply Now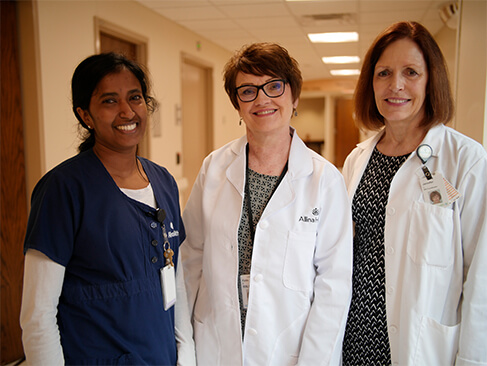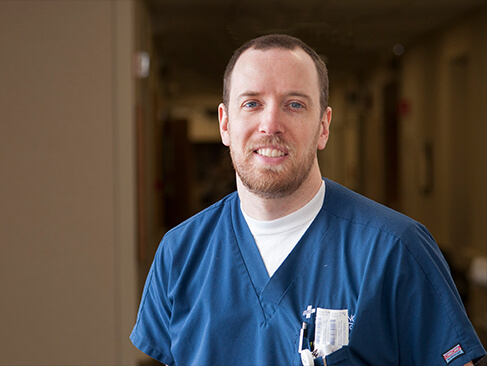 Location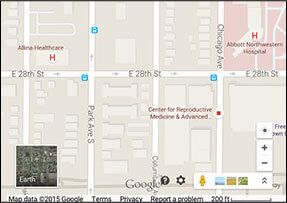 Recently Viewed Jobs
There are no recently viewed jobs