Overview
Allina Health nurses are the embodiment of science and caring. Relationships – with patients and each other – are at the center of everything we do. Our leadership team is deeply committed to fostering visionary and transformational leadership skills, advocacy, continuous improvement and cultural awareness and recognition.
When you find the right fit, going to work each day becomes a source of pride. It's a welcoming environment to advocate and care for your patients. State-of-the-art equipment to make your day easier. And the flexibility and support you need to focus on building a career you love. That's what you'll find here.
Full-time/Part-time
Glassdoor
Rewards
Employee Volunteerism

We believe care is more than just treating people when they are sick. We help people live healthier lives by investing in community programs and employee volunteerism.

Starting Salary

Minnesota and Wisconsin boast the highest and most competitive average salaries and hourly wages for registered nurses in the five-state region.

Nurse-Patient Ratios

Our nurse-patient ratios are among the best in the nation and ensure our staff can provide the safest care possible.

Career Development

We'll support you every step of the way by providing incentives for certification, tuition reimbursement, professional development and more.

Location

Discover a rewarding career at one of our 90+ clinics, 12 hospitals and a wide variety of specialty care services in Minnesota and western Wisconsin, ranked top states for nurses.
Allina Health is forward thinking in that we use technology in the care of our patients to improve outcomes across the system.
- Faith P., APRN
Responsibilities
Physical Location
Minneapolis, Minnesota
Dept. Name
HR Talent Acquisition
Introduction
Allina Health is dedicated to the prevention and treatment of illness and enhancing the greater health of individuals, families and communities throughout Minnesota and western Wisconsin. A not-for-profit health care system, Allina Health cares for patients from beginning to end-of-life through its 90+ clinics, 13 hospitals, 16 pharmacies, specialty care centers and specialty medical services that provide home care, senior transitions, hospice care, home oxygen and medical equipment, and emergency medical transportation services. Allina Health is a vibrant, growing organization with opportunities to suit your professional skills and a diverse work environment to match your specific interests. We believe employees are our greatest asset and are dedicated to helping you develop and maximize your professional skills.
The Commons, located in Minneapolis, is the headquarters of Allina Health, a not-for-profit health care organization serving patients and communities. Approximately 1,600 corporate and administrative service employees work at offices within Midtown Exchange, the site of the historic Sears retail complex at Chicago Avenue and E. Lake Street. This community landmark, adjacent to the campus of Abbott Northwestern Hospital, part of Allina Health, is the second largest building in Minnesota and includes offices, an internationally themed public market and residential units.
Responsibilities
There are a wide variety of patient care units within the 11 hospitals of the Allina Health system that hire summer interns, such as: med surg, cardiac tele, oncology, neuro, ortho, spine, acute rehab, observation, mental health, stepdown units and float pool. Every effort is made to place you in the clinical setting that matches your career goals, whenever possible, but please note the intensive care unit, operating room, emergency department and birth center hire a very limited number of interns. Allina Health does not have neonatal, pediatric, burn, plastics, or trauma units. Interns will be hired into a specific patient care area for the duration of the summer. The specific patient care area will be determined at the time of a job offer. Internship locations may include:
Thank you for considering a nurse internship with Allina Health for summer 2020! Allina Health offers a competitive, paid $16.00 per hour, ten week, summer internship to students currently enrolled in an accredited baccalaureate RN nursing program that will graduate by September 1, 2021 (the summer internship is a pre-licensure program, so unfortunately those with an RN license are not eligible). Together with your assigned RN preceptor(s), interns will provide care that is whole person, patient centered, collaborative in nature and exceptional in quality. The internship is an excellent opportunity to gain experience, increase confidence and receive preference for employment upon graduation.
Education
Applicants must be currently enrolled in an accredited baccalaureate RN nursing program and graduate by September 1, 2021.
Qualification/Skills
Applicants must be currently enrolled in an accredited baccalaureate RN nursing program and graduate by September 1, 2021.
Applicants selected/hired for the internship must be actively enrolled and participate in a summer nursing internship course with a Minnesota school (out of state students will be required to register for a nursing internship course with a Minnesota school).
In order to be considered for this summer nurse internship, a complete application consisting of the following is required.

Resume to include: nursing school, month and year of graduation, work experience, internships, clinical rotations, community activities, volunteer experiences, skills.
Essay: upload your completed essay in the **cover letter section** of the application.

The essay should answer the following question: How will a summer internship with Allina Health help you succeed in your professional nursing goals? This essay should be a minimum length of one hundred words and in a short essay format.

Please note that Allina Health no longer requires references or unofficial transcripts as part of our application.
The application deadline is December 13, 2019.
Work Schedule
The internship is a 0.8 FTE for a summer total of 320 hours. The interns' work schedule will match that of their assigned preceptor(s), including weekends if their preceptor(s) work weekends. Interns will work no more than 40 hours in one week, and no more than 64 hours in a 2-week pay period. Interns may work any of the following: day shifts (7:00 AM-3:30 PM), evening shifts (3:00 PM-11:30 PM), night shifts (11:00 PM-7:30 AM), rotating day/evening shifts, rotating day/night shifts, rotating evening/night shifts, rotating day/evening/night shifts, 8 hour shifts or 12 hour shifts.
Important dates:
The application deadline is December 13, 2019.
Offers will begin February 3, 2020.
Orientation is May 29, 2020.
The summer internship is ten weeks in length: June 1-August 7, 2020.
Location/Community Information
Closing
If you are interested in becoming part of our award winning team of professionals, please apply online today. Allina Health is committed to providing Equal Employment Opportunities to all employees and applicants. EO M/F/Disability/Vet Employer.
Apply Now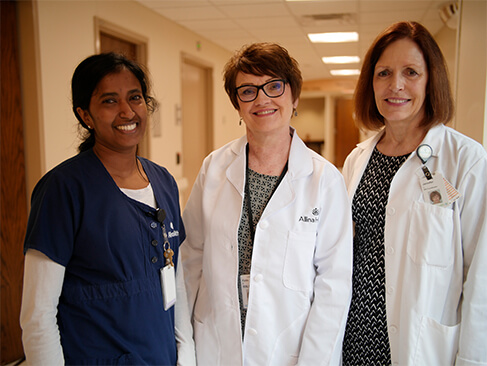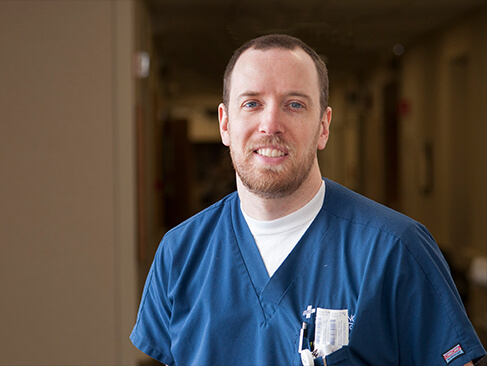 Location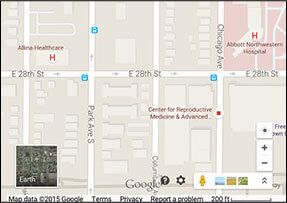 Recently Viewed Jobs
There are no recently viewed jobs