Overview
Allina Health nurses are the embodiment of science and caring. Relationships – with patients and each other – are at the center of everything we do. Our leadership team is deeply committed to fostering visionary and transformational leadership skills, advocacy, continuous improvement and cultural awareness and recognition.
When you find the right fit, going to work each day becomes a source of pride. It's a welcoming environment to advocate and care for your patients. State-of-the-art equipment to make your day easier. And the flexibility and support you need to focus on building a career you love. That's what you'll find here.
Full-time/Part-time
Glassdoor
Rewards
Employee Volunteerism

We believe care is more than just treating people when they are sick. We help people live healthier lives by investing in community programs and employee volunteerism.

Starting Salary

Minnesota and Wisconsin boast the highest and most competitive average salaries and hourly wages for registered nurses in the five-state region.

Nurse-Patient Ratios

Our nurse-patient ratios are among the best in the nation and ensure our staff can provide the safest care possible.

Career Development

We'll support you every step of the way by providing incentives for certification, tuition reimbursement, professional development and more.

Location

Discover a rewarding career at one of our 90+ clinics, 12 hospitals and a wide variety of specialty care services in Minnesota and western Wisconsin, ranked top states for nurses.
Allina Health is forward thinking in that we use technology in the care of our patients to improve outcomes across the system.
- Faith P., APRN
Responsibilities
Physical Location
Plymouth, Minnesota
Dept. Name
WestHealth Emerg Dept
Contract
WestHealth MNA RN
Introduction
Allina Health is dedicated to the prevention and treatment of illness and enhancing the greater health of individuals, families and communities throughout Minnesota and western Wisconsin. A not-for-profit health care system, Allina Health cares for patients from beginning to end-of-life through its 90+ clinics, 12 hospitals, 16 pharmacies, specialty care centers and specialty medical services that provide home care, senior transitions, hospice care, home oxygen and medical equipment, and emergency medical transportation services. Allina Health is a vibrant, growing organization with opportunities to suit your professional skills and a diverse work environment to match your specific interests. We believe employees are our greatest asset and are dedicated to helping you develop and maximize your professional skills.
Abbott Northwestern - WestHealth, located in Plymouth, Minn., provides outpatient health care services, including emergency and urgent care, same-day surgery, imaging, breast center, laboratory, pharmacy, and more than 50 family and specialty physician clinics on one campus.
Responsibilities
• Assessments - Collects, prioritizes, and synthesizes comprehensive data pertinent to the patient's health or situation
• Diagnosis - Analyzes assessment data to determine nursing diagnoses
• Outcomes Identifications - Identifies expected outcomes individualized to the patient
• Planning - Develops a plan that prescribes interventions to attain expected outcomes
• Implementation - Implements the identified plan
• Evaluation - Evaluates the patient's progress towards attainment of the outcome
• Quality of Practice - Systematically enhances the quality and effectiveness of nursing practice
• Education - Attains knowledge and competency that reflects current nursing practice
• Professional Practice Evaluation - Evaluates one's own nursing practice in relation to professional practice standards and regulatory guidelines
• Collegiality - Contributes to the professional development of peers, colleagues, and others
• Collaboration - Collaborates with patient, family, and others in the conduct of nursing practice
• Ethics - Acts in an ethical manner
• Research - Integrates research findings in practice
• Resource Utilization - Incorporates factors related to safety, effectiveness, cost, and impact on practice in planning and delivering patient care
• Leadership - Provides leadership in the professional practice setting and the profession
• Environmental Health- Practices in an environmentally safe and healthy manner
Education
Education, Certification and Licensure Requirements:
Graduate of an accredited school of nursing. New graduate hires must have graduated from an accredited school of nursing which includes a clinical rotation within an acute care facility (American Association of Colleges of Nursing or National League for Nursing).
Current RN licensure in the State of Minnesota.
Basic Life Support and Advance Cardiac Life Support (obtained in-house at Allina within 90 days of hire).
Pediatric Life Support (PALS) and Trauma Nursing Core Course (TNCC) completed within 1 year of hire.
Continuing Education Requirements:
Nurses will receive annual stroke and Code Green education.
Will be required to complete Crisis Intervention training upon hire.
Qualification/Skills
Tier 1- ED Experience
Tier 2- Tele or ICU Experience
Tier 3- 1 Year Acute Care RN exp, New Grad with ED Capstone or ED/EMS Experience, or former West Health Employee
Work Schedule
Scheduling:
24 hour per week / 48 hours per pay period (0.6FTE)
7pm- 7:30 am
One 12 hour on call shift within a four week schedule
Holidays per MNA contract

Shift:
Nights

Weekend Rotation:
Every 3rd Weekend

Benefit Eligible Position

West Health MNA Position



Location/Community Information
For years, lots of people have thought life is good in Plymouth - and now a lot more people are in on the secret. When Money magazine unveiled its annual 2008 -2009 Best Places to Live list, Plymouth was ranked number one among the top 100 cities. Plymouth has built a reputation as a quality community in which to live and work. Its lakes and rolling terrain provide the backdrop for a blend of well-planned residential, business and commercial-industrial areas. Citizens and community leaders have placed a high priority on establishing a first-rate park system, interconnecting trails and diverse recreation facilities. As the community has matured, the City has worked with citizens to permanently preserve natural open-spaces, nurture the arts and protect the environment. Plymouth is one of the fastest growing communities in the Twin Cities metropolitan area. Its strategic location, lakes, diverse housing stock and park system continue to attract new residents and businesses. Plymouth covers about 36 square miles.
Plymouth:
Located ten miles northwest of downtown Minneapolis

Population = 66,000
Community Resource Links:
Community Information School Digger
Explore Minnesota MN Dept of Education
Minneapolis St. Paul MagazineSt. Paul Pioneer Press
Twin Cities Living MagazineStar Tribune
Closing
If you are interested in becoming part of our award winning team of professionals, please apply online today. Allina Health is committed to providing Equal Employment Opportunities to all employees and applicants. EO M/F/Disability/Vet Employer.
Apply Now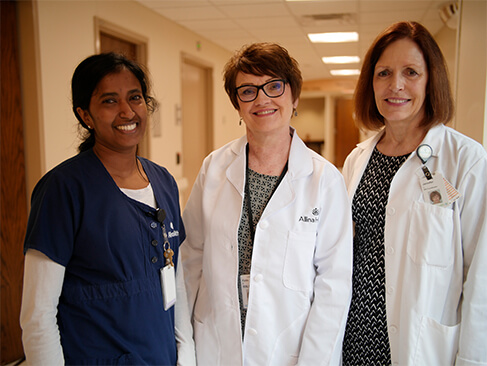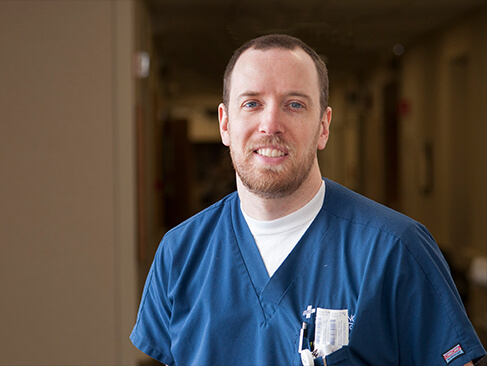 Location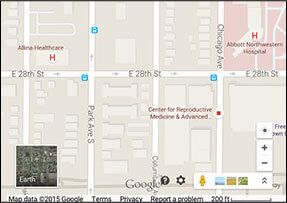 Recently Viewed Jobs
There are no recently viewed jobs