Overview
Allina Health nurses are the embodiment of science and caring. Relationships – with patients and each other – are at the center of everything we do. Our leadership team is deeply committed to fostering visionary and transformational leadership skills, advocacy, continuous improvement and cultural awareness and recognition.
When you find the right fit, going to work each day becomes a source of pride. It's a welcoming environment to advocate and care for your patients. State-of-the-art equipment to make your day easier. And the flexibility and support you need to focus on building a career you love. That's what you'll find here.
Full-time/Part-time
Glassdoor
Rewards
Employee Volunteerism

We believe care is more than just treating people when they are sick. We help people live healthier lives by investing in community programs and employee volunteerism.

Starting Salary

Minnesota and Wisconsin boast the highest and most competitive average salaries and hourly wages for registered nurses in the five-state region.

Nurse-Patient Ratios

Our nurse-patient ratios are among the best in the nation and ensure our staff can provide the safest care possible.

Career Development

We'll support you every step of the way by providing incentives for certification, tuition reimbursement, professional development and more.

Location

Discover a rewarding career at one of our 90+ clinics, 12 hospitals and a wide variety of specialty care services in Minnesota and western Wisconsin, ranked top states for nurses.
Allina Health is forward thinking in that we use technology in the care of our patients to improve outcomes across the system.
- Faith P., APRN
Responsibilities
Physical Location
River Falls, WI
Dept. Name
Nursing Administration
Introduction
Allina Health is dedicated to the prevention and treatment of illness and enhancing the greater health of individuals, families and communities throughout Minnesota and western Wisconsin. A not-for-profit health care system, Allina Health cares for patients from beginning to end-of-life through its 90+ clinics, 12 hospitals, 16 pharmacies, specialty care centers and specialty medical services that provide home care, senior transitions, hospice care, home oxygen and medical equipment, and emergency medical transportation services. Allina Health is a vibrant, growing organization with opportunities to suit your professional skills and a diverse work environment to match your specific interests. We believe employees are our greatest asset and are dedicated to helping you develop and maximize your professional skills.
River Falls Area Hospital (RFAH) is located in western Wisconsin, just 30 minutes east of St. Paul, Minn., and is part of a shared medical campus that provides easy access to hospital services, an Allina Health primary care clinic, specialty clinics, a long-term care facility and a wellness and fitness center. With 270 employees, more than 174 affiliated physicians and 25 staffed beds, RFAH provides a full range of inpatient, outpatient and emergency services, as well as surgical, cardiovascular, cancer treatment and rehabilitation services to approximately 28,000 patients each year. 
Responsibilities
Utilizes leadership skills and management abilities in collaboration with other health members to ensure efficient operation of hospital
Represent hospital administration in their absence
Trained resource for drug testing for cause and smoking policy
Coordinate for administrative, clinical and staffing operations by using variable staffing plans
Analyzes and acts in situations without precedent
Acts as a resource by being knowledgeable about hospital policies and procedures and assisting staff with critical assessment and decision making
Uses knowledge and expertise to make appropriate decisions
Assesses and coaches staff decision-making in constantly changing environment
Assists in defining expectations and evaluating care on nursing units
Recognizes and assists in facilitating developmental needs of personnel
Coordinates care and activities of health team members
Coaches staff and collaborates with nursing leaders/managers to facilitate unit expectations
Directs emergency activities according to protocol
Responds to all emergency codes and is responsible for initiating action until the appropriate personnel arrive
Communicate by utilizing verbal, written and interpersonal skills to coordinate activities with health team members
Communicates and collaborates with other department managers concerning specific issues
Facilitates effective communication with medical staff and other health team members
Facilitates and coordinates interventions for patients/families in crisis situations
Provides support and coordinates intervention in crisis situations
Facilitates conflict resolution with patients and families in absence of Patient Advocate
Promotes a positive image of the hospital through actions and communications, which provide a customer-oriented approach to patient care
Acts as a public relations representative to all hospital customers, promoting positive guest relations (may include notary public, Eucharistic minister)
Enhance physician satisfaction by collaborating and cooperation with medical staff
Informs appropriate manager or department for follow up
As a role model, is responsible for self-development
Serves as a role model through professional development, management/leadership, communication skills, committee involvement, and attendance at Leadership and Administrative Supervisor meetings
Coaches and counsels employees
Promotes inter-departmental co-worker cooperation
Education
Graduate of accredited school of nursing
BSN preferred
Qualification/Skills
Experience
Previous leadership, supervisory or management experience preferred
Minimum 3-4 years recent hospital nursing experience
Critical Care or Emergency Department Experience preferred
Skills
Good verbal and written communication skills
Must have knowledge and resources to ensure efficient hospital operation when most ancillary departments are closed
Must be able to interact with public relations, security, other city/urban hospitals and physicians
Must have knowledge of resources to interact with risk management and legal issues
Strong problem solving/skills
Ability to use critical thinking skills
Dedicated to providing a positive patient experience
Practices and models professional nursing
Ability to establish professional credibility within an organization
Ability to collect, manage and analyze data and trends, and apply interventions for outcomes
Demonstrated strength in managing complex situations, teaching, functioning as a positive change agent, conflict management, systems thinking and situation analysis
Licensure/Certifications
ACLS certification
TNCC certification
NRP certification
Licensed as a Registered Nurse in Wisconsin
Work Schedule
20 hours per week
Evening/night shift
Every third weekend
Non-contract
Benefit eligible
Location/Community Information
Ranked one of the best small cities in the country by Demographic Daily, River Falls truly is a great place to work and live. The River Falls community has the advantage of maintaining a small town atmosphere while benefiting from all the resources of the Twin Cities just 35 minutes away. River Falls is home to the University of Wisconsin-River Falls and the Chippewa Valley Technical College. Whether it is taking advantage of the recreational opportunities of the Kinnickinnic River, a nationally recognized class one trout stream, River Falls invites you to Grow with the flow as a resident of our exceptional community. River Falls offers the perfect combination of small-town comfort, wide range of outdoor and cultural activities, diverse and active downtown, and convenient access to all that the nearby Twin Cities have to offer.
River Falls:
Located 35 miles East of the Twin Cities

Population = 14,343
Community Resource Links:
Community Information School Digger
Explore Minnesota MN Dept of Education
Minneapolis St. Paul MagazineSt. Paul Pioneer Press
Twin Cities Living MagazineStar Tribune
Closing
If you are interested in becoming part of our award winning team of professionals, please apply online today. Allina Health is committed to providing Equal Employment Opportunities to all employees and applicants. EO M/F/Disability/Vet Employer.
Apply Now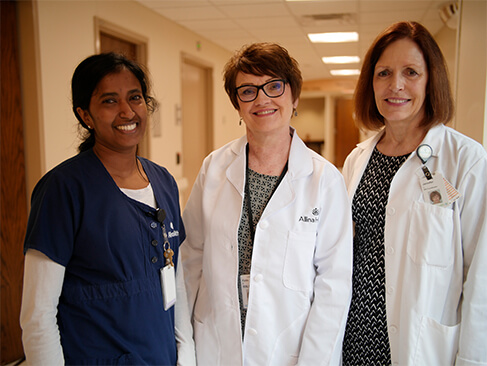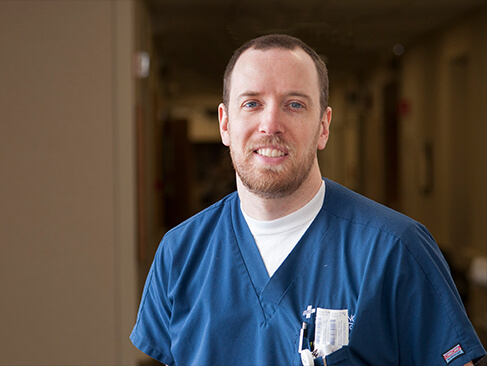 Location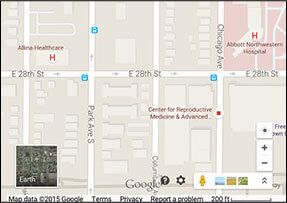 Recently Viewed Jobs
There are no recently viewed jobs