Overview
Allina Health nurses are the embodiment of science and caring. Relationships – with patients and each other – are at the center of everything we do. Our leadership team is deeply committed to fostering visionary and transformational leadership skills, advocacy, continuous improvement and cultural awareness and recognition.
When you find the right fit, going to work each day becomes a source of pride. It's a welcoming environment to advocate and care for your patients. State-of-the-art equipment to make your day easier. And the flexibility and support you need to focus on building a career you love. That's what you'll find here.
Full-time/Part-time
Glassdoor
Rewards
Employee Volunteerism

We believe care is more than just treating people when they are sick. We help people live healthier lives by investing in community programs and employee volunteerism.

Starting Salary

Minnesota and Wisconsin boast the highest and most competitive average salaries and hourly wages for registered nurses in the five-state region.

Nurse-Patient Ratios

Our nurse-patient ratios are among the best in the nation and ensure our staff can provide the safest care possible.

Career Development

We'll support you every step of the way by providing incentives for certification, tuition reimbursement, professional development and more.

Location

Discover a rewarding career at one of our 90+ clinics, 12 hospitals and a wide variety of specialty care services in Minnesota and western Wisconsin, ranked top states for nurses.
Allina Health is forward thinking in that we use technology in the care of our patients to improve outcomes across the system.
- Faith P., APRN
Responsibilities
Physical Location
Saint Paul, Minnesota
Dept. Name
Surg-P F C Admin Team
Introduction
Allina Health is dedicated to the prevention and treatment of illness and enhancing the greater health of individuals, families and communities throughout Minnesota and western Wisconsin. A not-for-profit health care system, Allina Health cares for patients from beginning to end-of-life through its 90+ clinics, 12 hospitals, 16 pharmacies, specialty care centers and specialty medical services that provide home care, senior transitions, hospice care, home oxygen and medical equipment, and emergency medical transportation services. Allina Health is a vibrant, growing organization with opportunities to suit your professional skills and a diverse work environment to match your specific interests. We believe employees are our greatest asset and are dedicated to helping you develop and maximize your professional skills.
United Hospital, located in downtown St. Paul, Minn., is the largest hospital in the Twin Cities east metro area, providing innovative services and programs, such as the Nasseff Heart Center, United Heart; Vascular Clinic and Vascular Center; neuroscience care through the John Nasseff Neuroscience Institute for the treatment of brain aneurisms, Bentson Family Foundation Neurological Intensive Care Unit, Brain Tumor Center and the Nasseff Neuroscience Center; as well as psychiatry, womens health, surgical, rehabilitation and emergency services. With 2,949 employees, more than 1,000 physicians and 546 licensed beds, United Hospital provides a full range of health care services to 200,000 inpatients and outpatients each year.
Responsibilities
Accountability for nursing practice in all areas of responsibility - United Perianesthesia, Endoscopy and Preanesthesia Screening (PAS)
Provides leadership to promote shared decision making and professional autonomy of staff members by providing collaborative processes that actively solicit input from key stakeholders (leaders, staff, physicians, and Allina practice committees) to produce staff ownership of decisions
Fosters a culture of accountability, excellence and staff participation/engagement supported by processes that provide timely information regarding performance and department-specific activities and accomplishments
Responsibility for the implementation of the organizations mission, vision, values, code of conduct, evidence-based practice, and nursing practice within their defined areas of responsibility
Accountable for the environment in which clinical nursing is practiced
Responsible for the recruitment and retention of clinical staff with diverse backgrounds, appropriate education and experience
Strategic management; develops and oversees department/program to ensure alignment to organizational mission, vision, values, strategic goals, and business strategies
Clinical practice knowledge; assumes responsibility for evidence-based practice in designated practice areas
Defines, interprets, monitors and maintains standards of practice
Performance improvement – safety, risk and regulatory; utilizes process improvement principles to assess and improve the quality of the service/care provided within the department
Ensures a culture and environment of safety for patients, staff and visitors – regulatory and accreditation requirements, incident reporting, medication safety, and policy/procedures
Leadership skills and human resources management; recommends, implement and evaluates plans and systems that assure sufficient number of qualified and competent staff to provide care/services
Financial management; utilizes data to develop, implement, monitor and maintain a realistic, cost-effective annual budget and to effectively manager productivity within the department
Understands the concepts of capital budgeting, including depreciation, Return on Investment (ROI) and Return on Asset (ROA)
Understands healthcare economics and healthcare public policy as it applies to the delivery of patient care- this includes reimbursement, Medicare, Medicaid, managed care, third party providers and the challenges to the current healthcare policies and key legislative initiatives at local, state and national level
Provides leadership in critical thinking, problem solving, managing conflict, and addressing ethical issues
Makes effective decisions based upon a mixture of analysis, wisdom, experience, and judgment
Education
B.A or B.S. in Nursing and graduate of an accredited school of nursing which is inclusive of a clinical rotation in an acute care facility (Commission on Collegiate Nursing Education or Accreditation Commission for Education in Nursing)
Masters degree preferred
Qualification/Skills
Experience
Three (3) plus years clinical experience
Previous leadership experience preferred
Previous management experience preferred
Demonstrated management/leadership and program management skills related to the following tasks, knowledge, skills, and abilities (below)
Skills, Knowledge and Abilities
Regulatory Standards
Health care environments and trends
Demonstration of leadership and empowerment principles
Budgeting and fiscal control
Establish and maintain effective working relationships
Interpret policies and procedures; identify non-compliance and take appropriate action
Utilize time management concepts to maximize time effectively
Work independently
Incorporate cultural diversity and age appropriate care into all aspects of communication and patient/resident care; scope of services provided will encompass age groups ranging from infant through geriatric
Maintains flexibility to adapt to a variety of workload assignments
Become CPR certified
Licensure/Certifications
Current MN Nursing License (Current WI Nursing License for River Falls Hospital)
Certification in Nursing Administration by a nationally recognized nursing organization (e.g., ANA) preferred CPR Certification requirement to be determined by business unit
Work Schedule
40 hours per week
Day shift
Non-Contract
Benefit Eligible
Location/Community Information
With beautiful natural settings along the Mississippi River, St. Paul embodies a large ethnically diverse population with restaurants, cultural entertainment, and shopping venues for everyone. Downtown St. Paul features a number of historic buildings including the State Capitol, the Fitzgerald Theater, the Landmark Center, the St. Paul Hotel, and breathtaking views of the Mississippi River. The city is also home to the Science Museum of MN, the Xcel Energy Center (home of the MN Wild hockey team), and the MN History Center. St. Paul offers many private, alternative, and public school options from elementary through college and a wide array of housing options from old historic homes to new construction. The Twin Cities is consistently ranked near the top of Fortune's list of best cities in the world for work and family. A healthy business climate, opportunities for employment, good transportation, and an entrepreneurial environment are amongst the contributing factors.
Located in St. Paul

Population = 287,000

Service Area = 1,600,000
Community Resource Links:
Community Information School Digger
Explore Minnesota MN Dept of Education
Minneapolis St. Paul MagazineSt. Paul Pioneer Press
Closing
If you are interested in becoming part of our award winning team of professionals, please apply online today. Allina Health is committed to providing Equal Employment Opportunities to all employees and applicants. EO M/F/Disability/Vet Employer.
Apply Now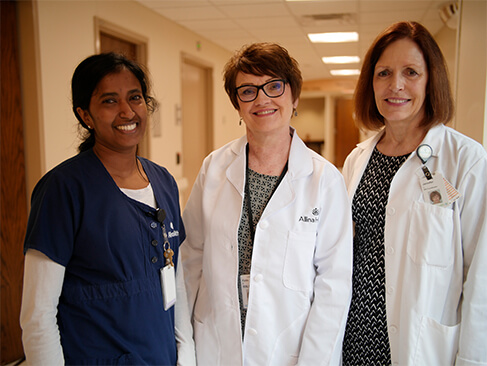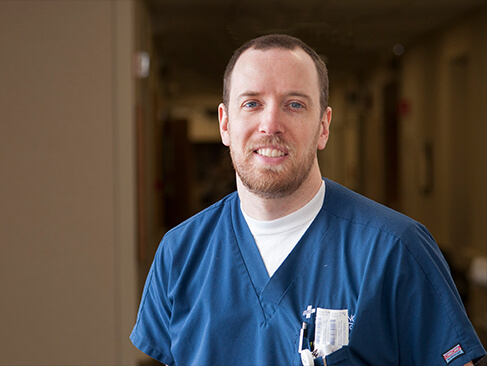 Location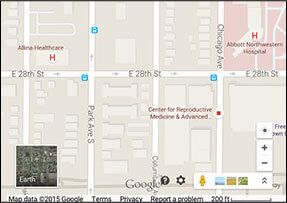 Recently Viewed Jobs
There are no recently viewed jobs