Overview
Allina Health nurses are the embodiment of science and caring. Relationships – with patients and each other – are at the center of everything we do. Our leadership team is deeply committed to fostering visionary and transformational leadership skills, advocacy, continuous improvement and cultural awareness and recognition.
When you find the right fit, going to work each day becomes a source of pride. It's a welcoming environment to advocate and care for your patients. State-of-the-art equipment to make your day easier. And the flexibility and support you need to focus on building a career you love. That's what you'll find here.
Full-time/Part-time
Glassdoor
Rewards
Employee Volunteerism

We believe care is more than just treating people when they are sick. We help people live healthier lives by investing in community programs and employee volunteerism.

Starting Salary

Minnesota and Wisconsin boast the highest and most competitive average salaries and hourly wages for registered nurses in the five-state region.

Nurse-Patient Ratios

Our nurse-patient ratios are among the best in the nation and ensure our staff can provide the safest care possible.

Career Development

We'll support you every step of the way by providing incentives for certification, tuition reimbursement, professional development and more.

Location

Discover a rewarding career at one of our 90+ clinics, 12 hospitals and a wide variety of specialty care services in Minnesota and western Wisconsin, ranked top states for nurses.
Allina Health is forward thinking in that we use technology in the care of our patients to improve outcomes across the system.
- Faith P., APRN
Responsibilities
Physical Location
Saint Paul, Minnesota
Dept. Name
AHG OB-Gyn East
Introduction
Allina Health is dedicated to the prevention and treatment of illness and enhancing the greater health of individuals, families and communities throughout Minnesota and western Wisconsin. A not-for-profit health care system, Allina Health cares for patients from beginning to end-of-life through its 90+ clinics, 12 hospitals, 16 pharmacies, specialty care centers and specialty medical services that provide home care, senior transitions, hospice care, home oxygen and medical equipment, and emergency medical transportation services. Allina Health is a vibrant, growing organization with opportunities to suit your professional skills and a diverse work environment to match your specific interests. We believe employees are our greatest asset and are dedicated to helping you develop and maximize your professional skills.
Allina Health clinics are committed to providing a work environment where passionate people have the knowledge, tools, opportunity and freedom to make a positive difference in the lives of our patients. We want you to be part of our team where each employee contributes to our mission of exceptional primary and specialty care. Allina Health clinics provide primary care, specialty care and urgent care services to people in 41 communities. More than 750 health care practitioners help patients identify health risks, manage chronic illness and find their path to better health.
Responsibilities
Work one-on-one with URO GYN provider. Daily Clinical Support:

Manage inbox/patient phone calls from triage
Perform postoperative voiding trials
Teach clean intermittent self-catheterization
Collect & review medical records for upcoming consults and highlight important information
Perform urodynamic evaluations
Patient education
Care coordination: Consults and perioperative care coordination, especially for patients coming from long distances
Help to provide continuity of care for patients

Program Support:

Help develop educational materials
Help with community and systemwide outreach
Help further develop and refine protocols and clinic flow
Assist with system-wide programs and research coordination (if funded)

Act as a primary resource for patients, collaborating with providers and functioning as part of a team to achieve patient outcomes based on diagnosis and prognosis

Uses the nursing process and effective communication skills to collect information about the patients history, presenting complaint and symptoms in sufficient detail and accuracy to allow appropriate evaluation, classification, advice and disposition of the patients request

The RN Clinic focuses on specialty care, and/or provides direct nursing support to physicians

Assessment - Collect, prioritize, and synthesize comprehensive data pertinent to the patients health or situation
Planning - Develop a plan that prescribes interventions to attain expected outcomes
Implementation - Implement the identified plan
Evaluation - Evaluate the patients progress towards attainment of the outcome
Education - Attain knowledge and competency that reflects current nursing practice
Collaboration - Collaborate with patient, family, and others in the conduct of nursing practice
Ethics - Act in an ethical manner
Resource Utilization - Incorporate factors related to safety, effectiveness, cost, and impact on practice in planning and delivering patient care
Leadership - Provide leadership in the professional practice setting and the profession
Perform other duties as assigned

Will train at United Women's Health and move when program moves to permanent location Bandana Square.
Education
Graduate of an accredited school of nursing
Qualification/Skills
Ability to:
Utilize customer service skills in order to positively impact the experience of care for our patients, external customers and internal service partners
Establish and maintain effective communication and excellent customer service skills
Respond to various patient needs
Communicate and work within a team environment effectively
Demonstrate critical thinking and assessment skills
Perform vital signs, documentation, practice infection control, medication reconciliation, administration, and emergency procedures (IE: CPR)
Maintain good organization, problem solving and judgment
Follow all procedures and protocols for assigned work area
Stand for long periods of time. Some bending, stooping, and stretching. Lifting patients to a maximum of 32 lbs. except in an emergency (i.e. patient falling). May lift items up to 50 lbs.
Keyboard and navigate within an electronic medical record work environment
Work Schedule
Location: Bandana Square in St. Paul with floating to Centennial Lakes if needed. Position may start at United Women's Health for training.
32 hours per week
7:30 or 8 am - 4:30 pm (flexible)
Working one-on-one with a provider and CA team
No weekends
Non contract
Benefit eligible
Location/Community Information
The Twin Cities of Minneapolis-St. Paul offer a variety of opportunities for professional, personal, and educational development. The area has a combined population of 3 million and is known for the world-famous Mall of America, dynamic downtown areas, professional sports teams, ethnic restaurants, and thriving colleges and universities. The state is abounding with trails, parks, and over 10,000 lakes. Minnesota leads the nation in home ownership, high school graduation rates, voter turnout, and health care access. Minnesota is consistently recognized as one of the nations' most livable states.
Located in Minneapolis & St. Paul

Population = 270,000

Service Area = 1,600,000nt>
Community Resource Links:
Community Information School Digger
Explore Minnesota MN Dept of Education
Minneapolis St. Paul MagazineSt. Paul Pioneer Press
Twin Cities Living MagazineStar Tribune
Closing
If you are interested in becoming part of our award winning team of professionals, please apply online today. Allina Health is committed to providing Equal Employment Opportunities to all employees and applicants. EO M/F/Disability/Vet Employer.
Apply Now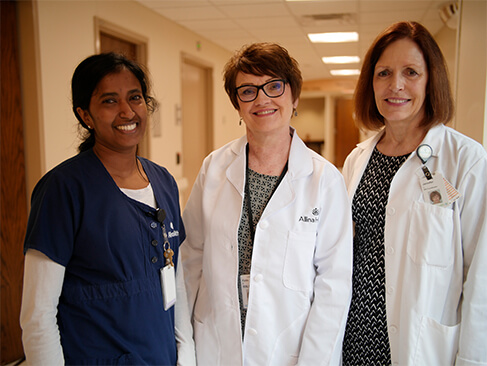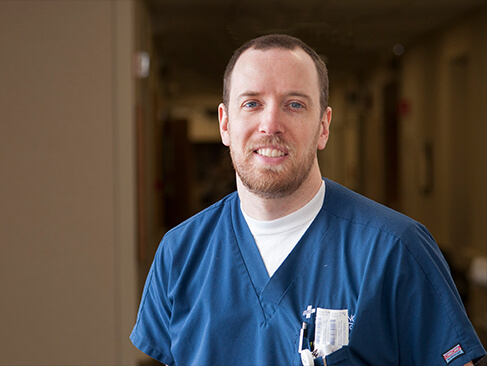 Location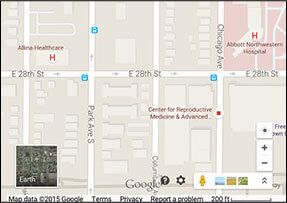 Recently Viewed Jobs
There are no recently viewed jobs