Overview
Allina Health nurses are the embodiment of science and caring. Relationships – with patients and each other – are at the center of everything we do. Our leadership team is deeply committed to fostering visionary and transformational leadership skills, advocacy, continuous improvement and cultural awareness and recognition.
When you find the right fit, going to work each day becomes a source of pride. It's a welcoming environment to advocate and care for your patients. State-of-the-art equipment to make your day easier. And the flexibility and support you need to focus on building a career you love. That's what you'll find here.
Full-time/Part-time
Glassdoor
Rewards
Employee Volunteerism

We believe care is more than just treating people when they are sick. We help people live healthier lives by investing in community programs and employee volunteerism.

Starting Salary

Minnesota and Wisconsin boast the highest and most competitive average salaries and hourly wages for registered nurses in the five-state region.

Nurse-Patient Ratios

Our nurse-patient ratios are among the best in the nation and ensure our staff can provide the safest care possible.

Career Development

We'll support you every step of the way by providing incentives for certification, tuition reimbursement, professional development and more.

Location

Discover a rewarding career at one of our 90+ clinics, 12 hospitals and a wide variety of specialty care services in Minnesota and western Wisconsin, ranked top states for nurses.
Allina Health is forward thinking in that we use technology in the care of our patients to improve outcomes across the system.
- Faith P., APRN
Responsibilities
Physical Location
Saint Paul, Minnesota
Dept. Name
3900/3920 Critical Care
Introduction
Allina Health is dedicated to the prevention and treatment of illness and enhancing the greater health of individuals, families and communities throughout Minnesota and western Wisconsin. A not-for-profit health care system, Allina Health cares for patients from beginning to end-of-life through its 90+ clinics, 12 hospitals, 16 pharmacies, specialty care centers and specialty medical services that provide home care, senior transitions, hospice care, home oxygen and medical equipment, and emergency medical transportation services. Allina Health is a vibrant, growing organization with opportunities to suit your professional skills and a diverse work environment to match your specific interests. We believe employees are our greatest asset and are dedicated to helping you develop and maximize your professional skills.
United Hospital, located in downtown St. Paul, Minn., is the largest hospital in the Twin Cities east metro area, providing innovative services and programs, such as the Nasseff Heart Center, United Heart; Vascular Clinic and Vascular Center; neuroscience care through the John Nasseff Neuroscience Institute for the treatment of brain aneurisms, Bentson Family Foundation Neurological Intensive Care Unit, Brain Tumor Center and the Nasseff Neuroscience Center; as well as psychiatry, womens health, surgical, rehabilitation and emergency services. With 2,949 employees, more than 1,000 physicians and 546 licensed beds, United Hospital provides a full range of health care services to 200,000 inpatients and outpatients each year.
Responsibilities
Functions as a supervisor in the clinical setting, serves as a resource, educational support, communication liaison, and role model of professional nursing practice
Assumes delegated responsibility for day to day operations and clinical coordination of the unit
Participates in planning, implementing, coordinating and evaluating patient care activities, staff education, and management activities as delegated by the Patient Care Manager (PCM)
Demonstrates a commitment to a healthy work environment
Demonstrates awareness of information relating to health and safety at work and perform safely at all times
Promotes and embraces diversity in the workplace
Demonstrates an awareness of and adheres to compliance regulations
Assures use of nursing process to coordinate the delivery of nursing care to individuals and/or groups of patients, congruent with unit philosophy, goals, and patient care priorities
Assures optimal clinical outcomes through staff competency, orientation and education programs
Supervises staff performance management and staff development
Supervises unit resource management and planning
Supervises quality improvement
Role models a customer service focus with patients, families and physicians
Role models leadership
Education
B.A or B.S. in Nursing and graduate of an accredited school of nursing which is inclusive of a clinical rotation in an acute care facility (Commission on Collegiate Nursing Education or Accreditation Commission for Education in Nursing)
Masters degree preferred
Qualification/Skills
Experience
2-3 years of clinical nursing experience. With 1-2 years of supervisory / preceptor experience preferred.
At least one year of ICU experience required.
Skills
Demonstrated clinical expertise
Strong communication skills
Demonstrated leadership abilities, including collaboration, conflict resolution, consensus building, team building, personnel management, coaching and mentoring
Ability to problem solve, plan and organize
Licensure/Certifications
Current licensure for Registered Nurse in the state of Minnesota
Certification in clinical specialty preferred- CCRN
Additional certifications as required by individual patient care unit/department
ACLS Certification required
Work Schedule
Straight day shifts, but will be expected to attend to unit needs on occasional off-shifts. No weekends. No on-call required.
Location/Community Information
With beautiful natural settings along the Mississippi River, St. Paul embodies a large ethnically diverse population with restaurants, cultural entertainment, and shopping venues for everyone. Downtown St. Paul features a number of historic buildings including the State Capitol, the Fitzgerald Theater, the Landmark Center, the St. Paul Hotel, and breathtaking views of the Mississippi River. The city is also home to the Science Museum of MN, the Xcel Energy Center (home of the MN Wild hockey team), and the MN History Center. St. Paul offers many private, alternative, and public school options from elementary through college and a wide array of housing options from old historic homes to new construction. The Twin Cities is consistently ranked near the top of Fortune's list of best cities in the world for work and family. A healthy business climate, opportunities for employment, good transportation, and an entrepreneurial environment are amongst the contributing factors.
Located in St. Paul

Population = 287,000

Service Area = 1,600,000
Community Resource Links:
Community Information School Digger
Explore Minnesota MN Dept of Education
Minneapolis St. Paul MagazineSt. Paul Pioneer Press
Closing
If you are interested in becoming part of our award winning team of professionals, please apply online today. Allina Health is committed to providing Equal Employment Opportunities to all employees and applicants. EO M/F/Disability/Vet Employer.
Apply Now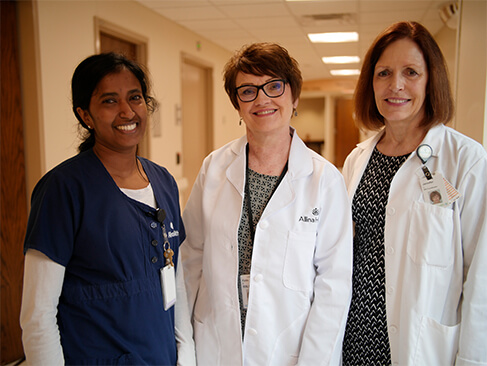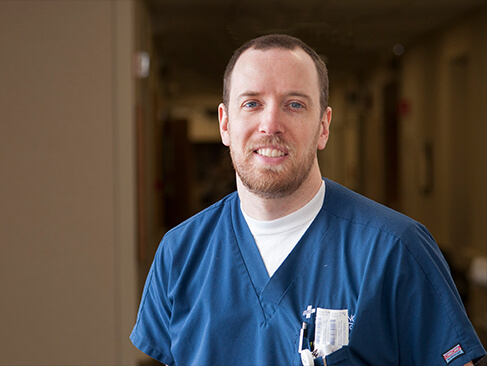 Location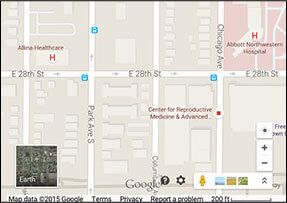 Recently Viewed Jobs
There are no recently viewed jobs